Who We Are?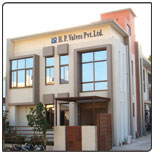 H P Valves established in 1978 with manufacturing of all type of special purpose industrial High Pressure valves. The Process reliability and cost effectiveness in engineering techniques are demand of the day. That is why we have developed a completely innovative range of valve. we have acknowledged the needs of our esteemed customers and served them with an impressive range of reliable and quality products. We always believe that quality and client-satisfaction are the parameters of success and today this has made us one of the most successful companies.
Our Valves meet standard quality assurance, our valves available at competitive prices with superior quality. These Valves are easy to use for long period with low maintenance and we also provide a consultancy according to client's requirements. Our all Valves are approved by all government sectors and oil industries which making us the inducible winner in the domestic market. H.P.Valves is IBR Approved & quality Management System has been certified to ISO 9001:2008 by BVQI and DUNS Certified Reg. No. 67-677-3104.
The infrastructure is located in Ahmedabad in 15,000 Sq. Ft. area. The premise includes the machine shop, assembly & test bench, CV testing bench & warehouse. H.P.Valves workshop having 11000 Sq. Ft. floor area, 75 HP power connection, CNC machineries, fire safe testing bench, CV testing bench, hydro & pneumatic testing facilities. During manufacturing all parts are subject to a routine quality control. After assembly every valves are subjected to a shell & seat test.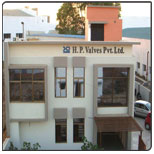 H.P Valves is Specialized in manufacturing of High Pressure valves upto 2500 class for Hydrogen Plants for Hazardous Application also. H.P Valves have well qualified Engineers , Design Department and skill workers to achieve GOAL.
Some Of Our Clients